You are here

Morris A. Boladian , CFP®
Morris A. Boladian , CFP®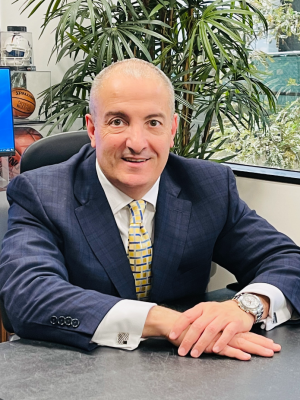 Morris A. Boladian , CFP®
Morris was raised in Southern California and is the eldest of four children. He learned at a very young age that he would have to depend on himself and work hard to reach his goals. Morris always had a passion for finance, so he knew that a college education would be a necessity for his success. He worked his way through college and graduated from California Polytechnic University, Pomona, with a Bachelor of Science degree in Business Administration with an emphasis in Finance, Real Estate and Business Law. He went on to earn the CERTIFIED FINANCIAL PLANNER-TM (CFP®) designation as well.
Morris has been a financial advisor for over 20 years and has built his business by implementing a meticulous work ethic as well as a conservative ideology suitable for retirees and those concerned with the preservation of their capital. One of his favorite mottos is "Pay attention to the details."
Morris is not just an investment advisor representative, but offers all-inclusive estate planning. He considers it his job to make sure, to the best of his ability that he seeks to provide strategies that aim to help clients outlive their assets. Also importantly, he advises his clients on how to pass on their estate to their heirs with the least amount of tax burden possible.
Morris and his wife, Diane, reside in Yorba Linda, California with their three daughters, Christina, Marissa and Lana. Morris truly enjoys his life at work but his greatest joy in life is being with his family.